Real Estate Agent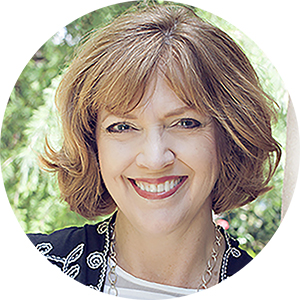 Hello,
I'm Susan Brack and I'd like to welcome you to my website! I'm fortunate to be able to say that I love what I do: My passion is guiding people through every aspect of their real estate transaction, a process that may very well represent their most significant financial investment! For many people, buying or selling a home can be very emotional and stressful. It's my job to provide a seamless process from start to finish while minimizing your stress and making the entire process as fun and rewarding as possible. When you work with me, you can sit back and relax knowing you're in the hands of an experienced and dedicated real estate professional.
My motto is "Personalized Service and Outstanding Results, " and I'm dedicated providing precisely that to every one of my clients. I take great pride in providing top-notch customer service, and I strive to build lasting relationships by communicating with my clients and listening to their concerns every step of the way. I work diligently to ensure their interests are protected, and they're able to say, at the end of the day, that they're delighted they chose The Susan Brack Team to represent them!
As a long-time resident of Alpharetta, I'm able to keep you up to date on the ever-changing real estate market of greater Atlanta, especially North Fulton and Forsyth Counties. No matter if you've lived here a long time or are relocating to our area, you'll find a wealth of information on communities, schools, and lifestyles here on my website. I hope you'll follow along as I share market trends, community news and developments, and interesting tidbits regarding Atlanta real estate. Don't hesitate to reach out to me by phone, email or on social media for all your real estate needs. I look forward to the opportunity to work with you!
Client Care Coordinator
"Sharon Dicks has been an excellent addition to my team, and my clients love her as much as I do. She keeps me on track and organized and makes sure no balls are dropped in getting our clients to the closing table." Susan Brack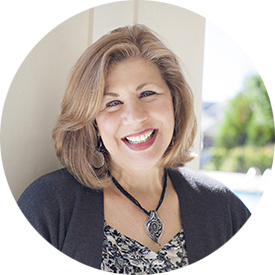 Meet Sharon Dicks:
After graduating from Georgia Tech with a degree in Management, I served in the corporate sector for over 30 years in marketing and sales, recruiting, life and career coaching, and most recently in real estate. The prevailing theme of my career has been helping people navigate the sometimes-difficult waters of change. I spent several years with international outplacement consulting firms, assisting people to redirect their lives and make wise decisions regarding their careers after the job loss or early retirement.

That naturally led to the world of executive recruiting, where I worked for years matching client position openings with the highest quality available talent. I recruited for positions in technology, marketing and sales, project management, procurement, and many others.

In 2005, I made the transition into ministry with a large church, leading a program to help people heal and recover from the devastation of divorce.
In 2015, the opportunity presented itself to help people through one more kind of life change – buying and selling a home. I became a licensed real estate agent and joined The Susan Brack Team as the Client Care Coordinator. It didn't take long to realize that regardless of the type of change people are going through, it's essential to be a good listener, to understand their needs, and to offer the information and support they need to make significant decisions for themselves and their families.
As the Client Care Coordinator supporting Susan Brack, that's exactly what I get to do. The most important thing I do to assist our clients in their home-buying or selling transactions is to help make the process as easy and stress-free as possible – from staging to listing, contract to close – we work hard to make sure the process goes smoothly for everyone involved. Our goal is to deliver "Personalized Service, Outstanding Results" for every client.
Internal Sales Associate
"From the minute I met Jake I was impressed by this young man's professional and go-getter attitude. He's very smart, conscientious and hardworking and does a great job helping me to expand my business."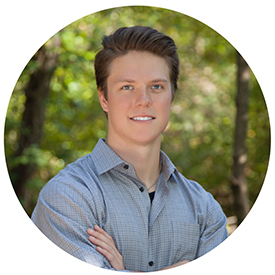 Meet Jake Bowser:

I was born and raised in Cumming, Georgia, and I'm currently pursuing a degree at Kennesaw State University in Entrepreneurship and Small Business. Having worked since I was 16 years old both for organizations such as Pappadeaux Seafood Kitchen, Vonage Business and as an Entrepreneur, I have acquired a wealth of knowledge across many verticals putting in me a unique position of understanding both people and their needs, and process efficiencies. If you are going to effectively care for your clients, you're going to need to be a compassionate person who truly understands the market, process flow, and how to meet the ever-changing needs of your client. With experience in corporate sales, restaurant management, staff training and systems efficiency I'm fortunate to have the experience, knowledge, and compassion necessary to care for our clients in the best possible way, consistently exceeding their expectations. I'm excited to put my client management skills to use in my role assisting real estate agents with development and preservation of positive client relationships. I am passionate about serving others and creating an environment where clients feel connected to their real estate agent 24/7.